Mountain mass "Anna day" on top of the Hohe Salve
Wednesday, July 26, 2017
11:00 - 13:00 ClockWed
Hohe SalveDorf 26306 Söll
Description
On Wednesday, 26th of July 2017 the mountain mass on the Hohe Salve takes place at 11.00 a.m.
Afterwards there is a "Frühschoppen" at the Gipfelrestaurant Hohe Salve.

Food and beverages are provided! We are looking forward to see you there!
Further dates
This event will be repeated on the following dates.
Further events
Traditionelles Almblasen mit Bergmesse
Bergmesse - Blattlalm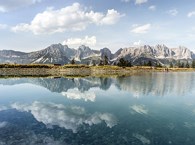 01.10.2017
10:30 UhrSun
Going am Wilden Kaiser
'Cäcilienmesse'
18.11.2017
17:00 UhrSat
Going am Wilden Kaiser